I had some private issues to take care of, so my MakeOverMonday posts are a bit delayed and incomplete. I did participate in the challenge every week but unfortunately did not find the time to write a blog post about each visualization. I will not catch up on every visualization I created but pick a few which I thought were interesting.
Here we go:
Original Viz: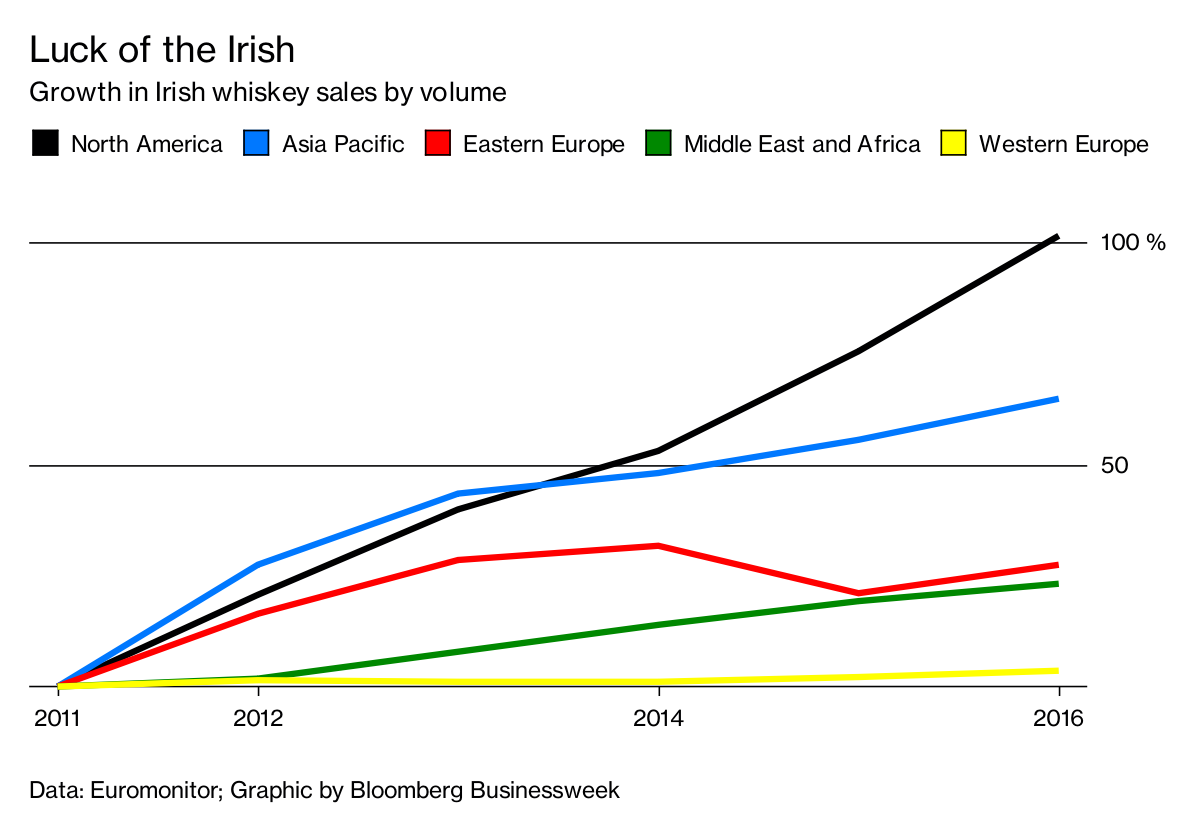 What I do not like about the viz:
The viz looks dull. There is nothing which catches my eye. The colors are boring and there is nothing which would pick up the whiskey topic, like a picture or a green color palette which would remind the audience of Irish whiskey.
There is some clutter. The gridlines are not necessary and could be removed since they might interfere with the actual lines from the line chart.
The labels are incorrect. The 50 label misses the percentage sign. Also, the date labels vary in space between each other.
The title is much too small. It does not jump into the audience's eye immediately. Also, it does not convey a finding from the data.
My MakeOver
The key message I want to convey:
The dataset actually contained more information than depicted in the original viz. It also included information by country and about the whiskey category (standard, premium, super premium). When looking at the data, one development struck me the most: Germany had by far the biggest increase in sales of Irish Whiskey in the super premium category. Therefore, I decided to create a viz which focuses on this discovery.
The design choices I made:
I went with a small multiples chart which shows the development in sales over time for each country with a combination of a stacked area chart and a line chart.
Germany is highlighted in green/turquoise to show it is an outlier while the other countries are colored equally in grey.
The countries are sorted left to right in decreasing order by sales growth.
The title specifically calls out Germany as the country with the biggest increase.
A legend on the upper right depicts the time frame of the data.